The City of Dublin ETB REACH Fund 2023 is now open
City of Dublin ETB Adult Education Service, in conjunction with SOLAS, invites local community and youth education providers/groups to apply for funding
Please contact [email protected] for an application form and documentation
Closing date 26th May 2023 @5pm
Reach 2023 Online Information Sessions will be run on the 26th of April please contact us [email protected] for login details.
We strongly advise that you attend a REACH 2023 information session.
For general queries on the Reach Fund contact [email protected]
If you decide to make an application and need in depth assistance with the application process, you can contact the following (CEF – Community Education Facilitators).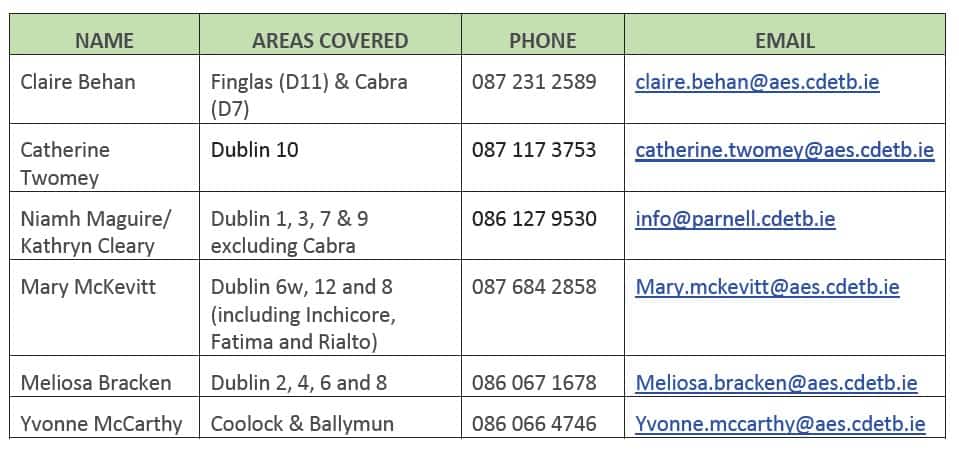 What is the aim of the Reach Fund
The aim of the Reach Fund is to provide funding to support educationally disadvantaged learners in accessing and participating in community education.
The fund aims:
to increase the participation of disadvantaged learners, particularly those who are undertaking literacy and skills programs.
to build the digital infrastructure of community education providers, including providing devices and software, and increasing their capacity to deliver learning.
to address specific actions in the Adult Literacy for Life (ALL) Strategy to target funding on access to technology and devices, expand community access to wi-fi and broadband resources and to directly address unmet literacy needs.
Funding Categories
1. Learner assistance fund – initiatives that will support learners to engage/participate in educational programmes
2. Innovative green projects.
3. Projects focused on increasing participation in learning with target cohorts (For a full list of target groups, please see Point 5, Page 1 of the Application Form.)
4. Events/awareness campaigns that contribute to equality policy and legislation.
5. In line with the Adult Literacy for Life Strategy specific actions that;
• directly address those experiencing unmet literacy needs
• target funding on access to technology and devices
• expand community access to Wi-Fi and broadband resources
6. Community groups in pre-development phase to support the most marginalised and disadvantaged groups.
7. Support for refugee groups to support education and training delivery and promote/ support cultural and social inclusion, including research and/or needs analysis.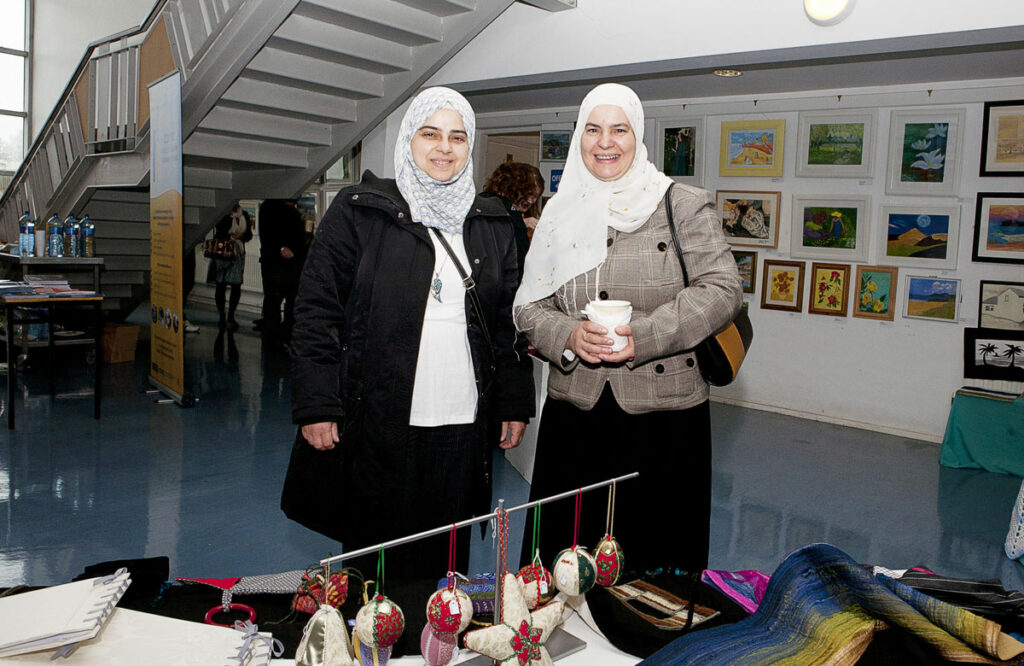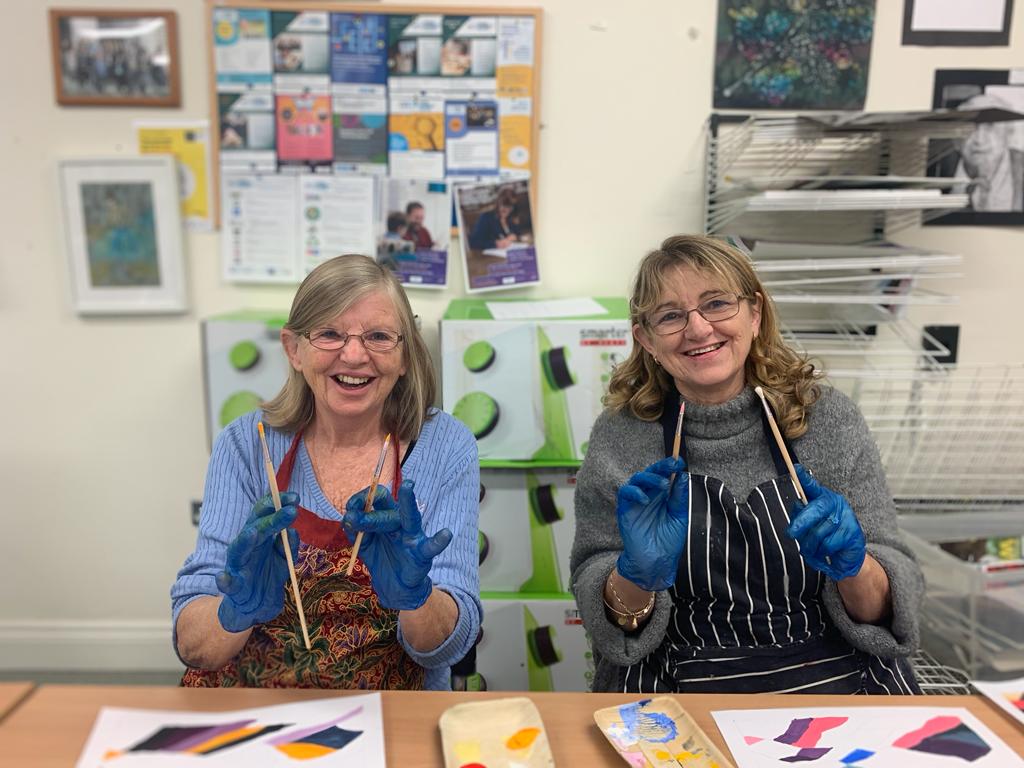 Climate Justice Education Strategy
We offer short courses and workshops so that communities can understand how the climate crisis will affect them and identify solutions that they can take action on:
• Introduction to Climate Justice
• Sustainable Living
• Communities and Climate Action
For information about our courses and workshops, contact our Community Education Team.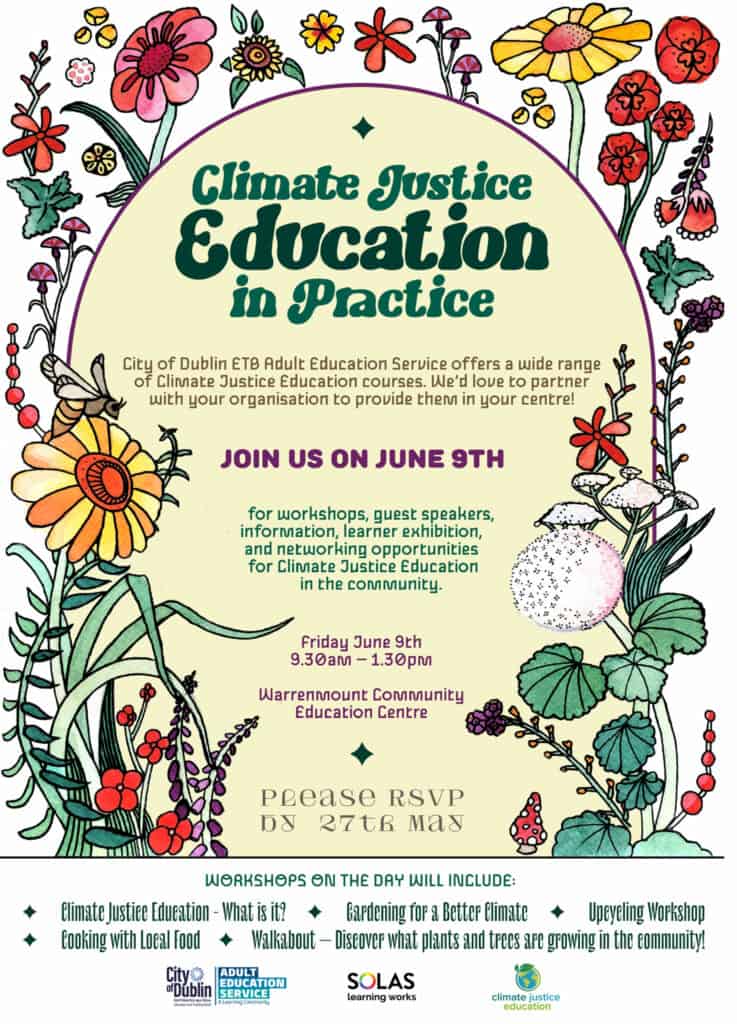 The Climate Justice Education in Practice Tutor Handbook was published by City of Dublin ETB's Adult Education Service in 2023.  This comprehensive handbook provides a wide range of teaching and learning resources, using development education methodologies. It includes a wide range of suggested participatory activities, learner worksheets and handouts, and tutor guiding notes. It is targeted at tutors teaching at Level 3 on the NFQ but many of the activities will be of use for Level 2 – 4 learner groups too. 
The Climate Justice Education in Practice Tutor Handbook was written by Sian Cowman, PhD Researcher with Melíosa Bracken, Community Education Facilitator.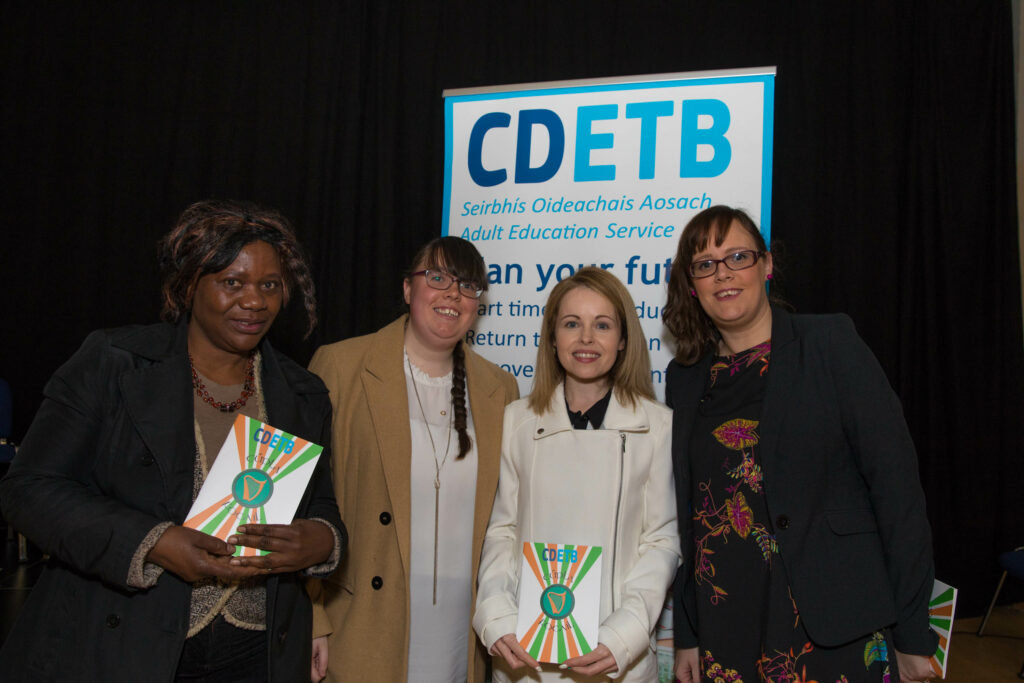 "Climate change is the single greatest threat to a sustainable future but, at the same time, addressing the climate challenge presents a golden opportunity to promote prosperity, security and a brighter future for all."
Ban Ki-Moon, Former Secretary-General of UN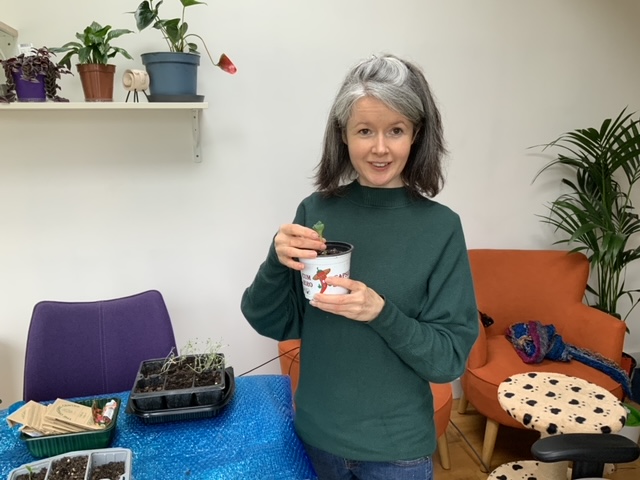 We are all worried about climate change and what might happen to our planet and to our lives.
CDETB Adult Education Service offers lots of courses that will teach you new skills, as well as giving you information about the climate crisis and opportunities to take action.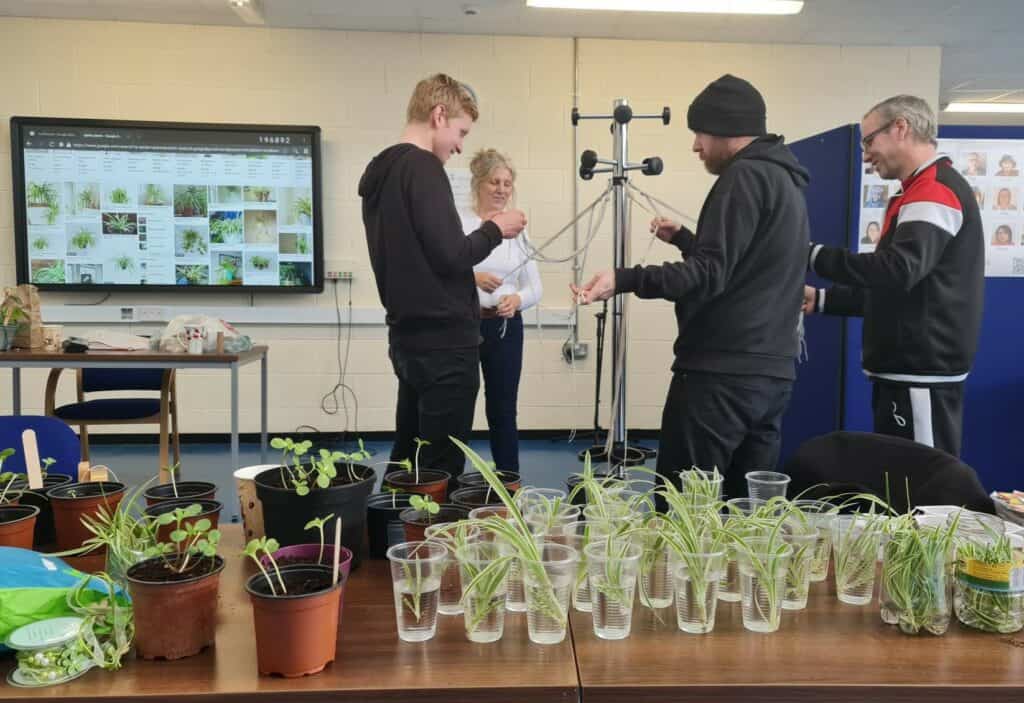 • Community Gardening
• Upcycling Fashion
• Bike Maintenance
• Weaving
• Art
• Crafts
• Drama
• Creative Writing
• Cookery